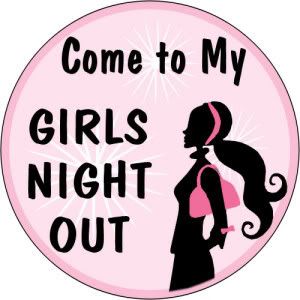 With a JBPL shopping experience, I like to have my hostess present as much as possible. I ask her to keep food simple and easy so she won't have to run back and forth through out the party.

My intention is to present her guest with her Wish List so they can see what beautiful jewelry she is trying to earn and encourage active participation in games and the presentation of the jewelry. In other words she's a cheerleader for the party...and a happy hostess makes for happy guests and vice versa.

It justs adds to a more relaxed and fun party atmosphere which is just wonderful. My advice to my hostess sicne she is a BIG part of the party and I make a BIG deal about the jewelry SHE wants, I encourage her to dres s a simple table with food and drink so she doesn't go crazy keeping up with food or miss the fun of the party. She is throwing this party to see her friends also and my hostess should enjoy herself.
Here is a recipe i love for a beautiful alternative to regular iced tea. I got it from Food and Wine.com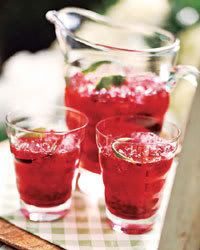 ACTIVE TIME: 15 MIN TOTAL TIME: 4 HRS MAKES ABOUT 2 QUARTS
F&W's Melissa Rubel created this refreshing, sweet-tart iced tea.
ingredients
1 cup each of sugar and warm water
Zest of 4 limes, removed in strips
8 cups cold water
3/4 cup dried hibiscus flowers (see Note)
Ice cubes
directions
In a small saucepan, bring the sugar, warm water and lime zest to a boil. Remove from the heat and let steep for 30 minutes. Strain into a measuring cup.
In a large saucepan, bring the cold water and hibiscus flowers to a boil. Remove from the heat; let steep for 20 minutes. Refrigerate until chilled.
Strain the tea into a pitcher. Stir in 1/2 cup of the lime syrup, or more to taste. Serve the tea in tall glasses over ice.
NOTES Dried hibiscus is available at health food stores, Latin markets and tea shops.If you can't find hibiscus flowers, you can substitute dried rose hips or Celestial Seasonings Red Zinger tea (which contains hibiscus, rose hips and other herbs).
Now that you have something refreshing to drink what about something to nosh? Again simplicity rules here. Here in San Antonio, something simple like tortilla chips and fresh Pico de Gallo or guacamole would be great. An array of fruit and cheeses. Simple finger foods that are light and comforting at the same time. It also keeps you out of the kitchen and with your guests having fun, laughing, sharing and adding wonderful jewelry to your collection.
So ladies enjoy yourself with Jewels by Park Lane!
Carpe Jewelry!
Host a Party! Your jewelry is waiting for you!