Okay so i love finding a product that is just
THE IT
product and works well for everything!
Then, by the time i find this product, it is discontinued and that is just so
frustrating
. This product was so it for me when it was discontinued I wrote a handwritten letter and emailed CoverGirl about this with how disappointed i was with the loss of such a great product.
The product is CoverGirl Smoothwear Lip
tints. My fave shade is #205 Blush Wine (see right pic for swatch).
This product is a smooth lip gloss and in my mind was ahead of it's time. It is super moisturizing with aloe, Shea butter (before Shea butter was an IT ingredient), and Vitamin E. It's long lasting and leaves lips super soft. This color in particular was chosen because it just enhances my own natural lip color. I love glosses in my own lip color and this one is IT. The tube is small enough to fit in any purse and is great on the go at .45 oz.
According to the packaging it is:
Sheer natural Looking, conditioning shine
Don't go Bare- Go Better! Smoothwear Liptints for nude & improved lips. Sheer enriched with Vitamin E, Aloe, & shea butter. Beautify with natural looking shine for soft supple lips over time.
This builds a better set of lips, even when it wears off there are just soft lips that feel great.
There is no peppermint oil in it to provide that sting or plump like my Buxom Dolly gloss ( which the DH hates Buxom for that reason) and it's got a great sheen. It IS my go to when i have nothing else that seems to work or just want color on the weekend without thinking about it. This gloss was using shea butter ebfore it was a huge ingredient in everything from lips to body creams and beyond. So moisturizing. it is perfection
The product was replaced by the Fruit Spritzers, which are NOT the same. They are sticky and greasy and the flavors are very over powering for me. My daughter loves it because they smell so good ( she's only 3) and ran off with the Plum version i had, which was the only acceptable color in the bunch for me and it wasn't that great.
I truly wish Cover Girls had not discontinued the product and i am now reduced to having to look for it on ebay and I did find it at an Aussie site called Glossi, which lists the
Liptints
for $5AUD. I have 9 here at home and 7 are unopened so i have stock for a while but is till want more because this is a fave of mine. Please CoverGirl bring back the original Smoothwear Liptints!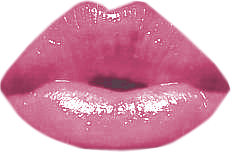 glitter-graphics.com
So what makeup product or beauty product do you wish would come back? I'd love to hear from you!