Well, i'm six months and change right now. Expecting baby #2 Labor Day weekend.
It's going to be a boy!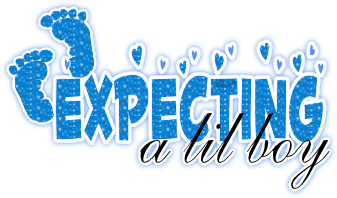 So we will have a matched set...as of this September. So since I've been on a creative streak, I wanted to share some of my thoughts and inspiration for the baby shower
I want a baby shower tht features the color pallet of brown, blue, green and lavender. I'm doing this not only as a shower but a party where all my friends will be together in one space. Since embarking on a tough last academic semester, I reallyhaven't hung out with friends in along time. This pregnancy has ben a bumpy ride but, still optimistic about being more active than last time around.
Created an inspiration board with items and colors i like. I think I need to create a second one b/c my ideas are so much more numerous.
Yup. There will be cupcakes. I hate cutting cake and it gives me the chance to use a tiered cake stand. I found this link to make one for about
$5
. Interesting. This
article
has great instructions as well. The Blog
Vintage Joy
had this post with a cupcake stand made of terracotta pots and pieces. I like it a lot..it seems very sturdy as well. The tutorial is located on
Once Wed
, which is a great place for DIY wedding projects which can translate to any special occasson. Knowing i just said i hate cuttng cake i really love the belly cake trend. They are so cute and sexy all at the same time.
The bunch of flowers is in the invite i want from
lukecommasara 's
Shop on Etsy. Just love it! The tissuepaper pom-poms yes i love Martha's pom-poms. Love them! They are so easy to make and are so festive. Then i want to give Bluebonnet seeds as the favor. The Texas stae flower which is blue and accordingto
TX DOT
they are to be planted frm September 1 to December 15th. Which is great snice the baby will be born in September. I also like the fact that when seeds and plants are involved, it's usually a family endevor. When the bluebonnets are out families take many pictures and it's truly a special time in Texas.
Speaking of flowers, for the table i'd love to have green mums the
y are just great flowers. They are great looking, modern, chic, clean looking and inexpensive. Simple to add a rose or a focal flower or leave it in an arrngement by itself.
Well, these are my musings on a baby shower. Any ideas drop a comment. Yay party planning...yay a new kiddo!