Okay so i am a bibliophile.
I love books with great covers and great stories..who doesn't?
i find myself trying to coordinate my bookmarks to the story or to the cover...most times the cover...i love great cover art.
So i have made a few beaded bookmarks with Silver Plated Shepard's Hooks. Just so easy to threat a headpin and attach to the hook. Simple and an elegant look.
I'm going to add some to my Ecrater Store. It's hard parting with some of them because i get attached to the look.
I hope the photo editing stuff i Dled from Picasa helps.
This is so pretty. It's got cracked glass and a huge acrylic faceted bead with silver spacers. Every time I look at it, the word that comes to mind is "elegant." Though in the picture it looks very earthy. Any suggestions for a name?
Here is another one with glass beads and swarovksi beads. I have this one in copy of The Hindi-Bindi Club. Great read and has wonderful recipes too! I'm giving Indian cuisine a whirl this week and it's really flavorful! Using cilantro in a new way is so much fun. The flavor just feels so different with masalas. Yum!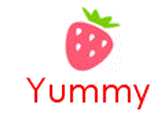 I'm also reading a vampire novel and i have these dark burgundy czech beads that i wan tto use for the book. Then there are a few more i just made on a whim. Will post as soon as i can get them scanned and edited. Any suggestions on how to make the beads clear and beautiful would be great. I'm still new to the whole photo editing thingy.
I do take custom orders so if there is some biblio-bling that i can make for you let me know!

Happy Blingn!